Welcome to an extravaganza of stunning live music, delectable cuisine, dance, art & community connection for synergistic collaboration & enlightened partnership!
The Global Summit ignites Sunday Nov. 16th at 5:30pm ~ with a Benefit celebration for our thriving movement
Facilitated by sustainability think-tank, Empowerment WORKS and brought to life by diverse program partners, pro-bono contributions and volunteers,  The Global Summit™ is a 100% For-Impact initiative with all proceeds supporting year-round community-led sustainable development initiatives & education.
NOTE:  Tickets for this Benefit Soiree can be purchased (till 4:30pm Nov 16) BELOW!
What's on the menu? Taste a sampling of the diverse flavors found in the Mission including traditional Senegalese cuisine from Bissap Baobab, Italian trattoria favorites from Delfina, fresh salad from local farmer's markets and feel the love from Love & Hummus.
Featuring
MCs / Hosts:  
songstress and sound-maker extraordinaire Tbird Luv 
spiritual ecologist and holographic architect Samantha Sweetwater
Song and dance by
Internationally renowned singer, percussionist, Alessandra Belloni
Yacine Badian Kouyate, Sultry Rhythms from Mali, West Africa
Musical theater by Rudradeep Chakrabarti
Sara Tone, New roots music 
Hart Sawyer & Love Project

Poet

Janine Canan – Author, Garland of Love: 108 Sayings by Amma
Immersive Culture by
Dancing Freedom Interactive experience & breathtaking media by Republic of Light
Visual Artist in Action: Paul Roux works on separation of`humanity' and `nature' & video series Project Apology
Featured Artists In Action
Alessandra Belloni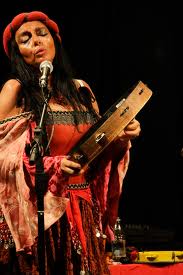 Internationally renowned singer, percussionist, Alessandra Belloni is the Artistic Director, Founder and Lead Performer of "I GIULLARI DI PIAZZA", an Italian Music, Theatre and Dance Ensemble who is Artists-in-Residence at the Cathedral of St.John the Divine in New York City. An award winning tambourine virtuoso, singer, dancer and actress, Ms .Belloni was born in Rome, Italy and is committed to preserving the strong and rich traditions of her culture.  Described by the LA Times as "a force of nature,"  she is a REMO artist with her own line of signature series tambourines, and author of the book/DVD RHYTHM IS THECURE.  She holds  healing workshops in Tuscany every summer mainly for women.  Belloni has also created a Women's Ensemble, dedicated to the healing power of drumming called DAUGHTERS OF CYBELE.  www.alessandrabelloni.com
Yacine Badian Kouyate, Ph.D. (Mali, West Africa)
A singer songwriter, multi-instrumentalist, performer and producer, Dr. Kouyate has shared the stage with such music luminaries as Salif Keita, Toumani Diabate, Miriam Makeba, Oumou Sangare, Hugh Masakela and Cecil Taylor. Performance venues have included The New Orleans Jazz & Heritage Festival, New York University, Yoshi's in Oakland, and San Francisco Museum of Modern Art.
His teaching and speaking engagements – on the music and spiritual traditions of Africa, microbiology, the intersections of ancient wisdom and modern science, and other topics – have taken him to Stanford University, UC Berkeley, UC Davis, California Institute of Integral Studies, Mills College, Naropa Institute, New York University, Columbia University, Wisdom University to name a few.
Rudradeep Chakrabarti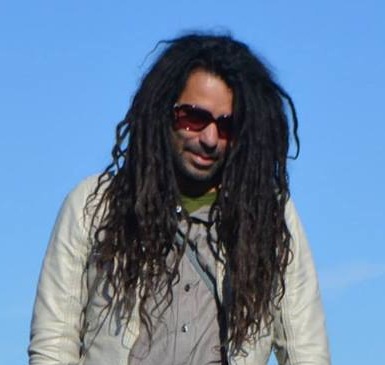 Rudradeep Chakrabarti is talented stage director, musician, actor and teacher. He has focused on Indian Mythology and different aspects of India epics that are full of color and magic. His inspiration as a director comes from a desire to bring the festivals, rituals and his own life experiences from India onto a stage where the public can fully experience their gifts and magic.
Hart Sawyer & Love Project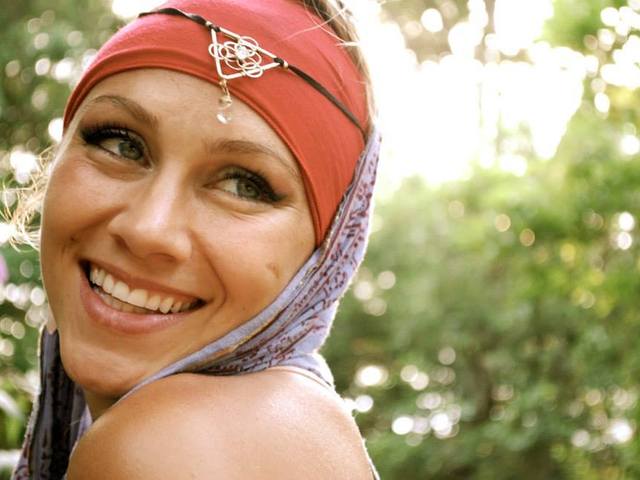 Hart Sawyer & Love Project is driven by positive messages of love & tales of the human experience. Infusing orchestral ballads and ambient vocal harmonies to quirky pop/rock rhythms. The Love Project isn't just a name, its a mission statement. "I want to inspire others to fill themselves with genuine love, food for thought, and the experience of a clear heart. Sometimes we need to stop denying the things that hold us back and make energetic shifts in order to find balance and happiness." ~Hart Sawyer
Sara Tone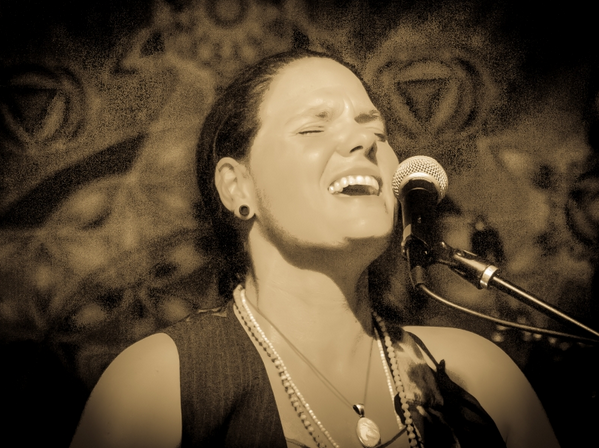 Sara Tone has been dedicated to bringing a steady stream of music that expresses the Joy's and Celebration of Creation. Deeply moved, she finds fuel for the fire of this expression through Vigilance and Awareness of the state of the Earth and our Relationship to Land. Inspired by her travels and tours throughout the West Coast, Cascadia, B.C., Minnesota, and Hawaii. Her Music is an invitation to the Global Community to stay connected. www.saratonehome.org
Paul Roux – Project Apology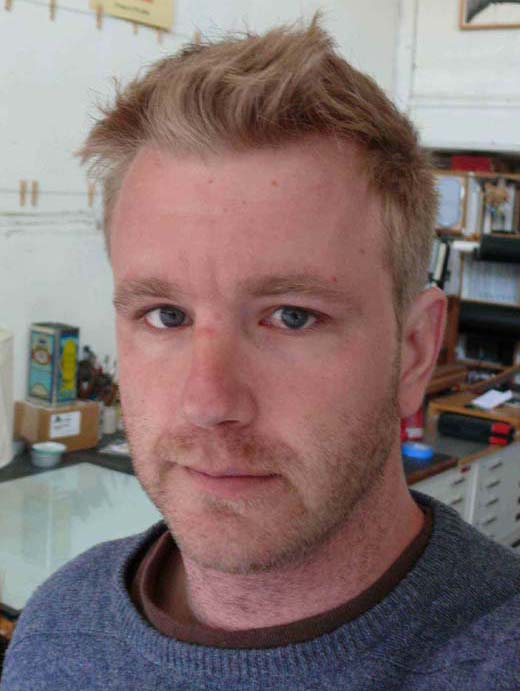 Paul Roux (b. 1976) graduated in 1998 from the Michaelis School of Fine Art (University of Cape Town, South Africa), and works between South Africa and the U.S. His practice encompasses painting, video and live performance Project Apology is an ongoing video documentation of his undertaking to apologize, in person and as a self-appointed member of humanity, to non-human species on the planet that are being adversely affected by human activity. The project's intent is to use satire as a means to deliver a serious message in an unconventionally and 'amusingly' palatable, yet provocative manner – in attempting to come to terms, morally and spiritually, with the human implications of our current scientific reality. www.Paulroux.net/home.html
Samantha Sweetwater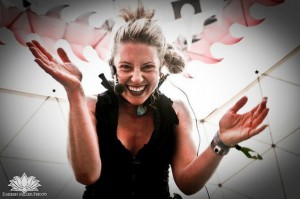 Samantha Sweetwater's expertise and facilitative toolkit bridge embodiment, earth wisdom, whole-systems design and soul empowerment in support of a thriving future for all of life. Samantha is the founder of Dancing Freedom, The Peacebody School, Japan and We Are Evolution (coming soon).  Anchoring her life in the eco-centric rhythms of seeds, soil, & seasons, she lives & works at Seven Seeds Farm in Oregon & on the core team of the Rogue Valley Bioregional Summit. www.dancingfreedom.org
Tbird Tall Flame Luv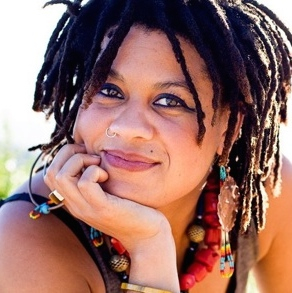 Tbird Luv's MUSE-i-cal genius, THOUGHT PROVOKING and HEART OPENING messages of RADICAL audacious CREATIVE expression, combined with a BEDAZZLING FLUTE SOLO, push audiences onto their creative edge to ACTUALIZE more of their GREATNESS. Tbird is a master musician, Cal Arts grad, and on the Board of advisers of the Center for Integral Wisdom.
SPECIAL THANKS TO SUPPORTING PARTNERS:
Register for this Immersive Global Harvest of  live music, dance, art,  engagement, & local cuisine.